Underwater archaeology pioneer George Bass dies at 88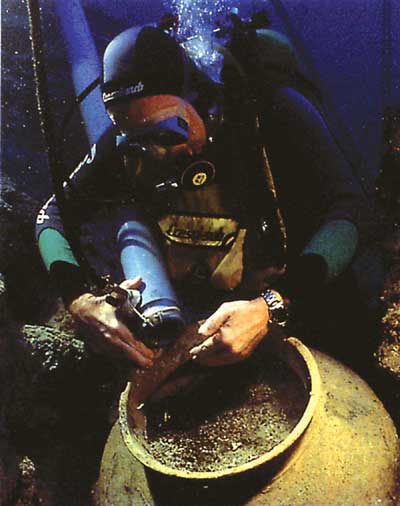 By Kristin Romey - National Geographic

Pioneering archaeologist George Bass, who played a critical role in the creation and evolution of underwater archaeology as a scientific discipline, died on March 2, 2021, in College Station, Texas.
He was 88. At the time of his death Bass still served as an advisor to the Institute of Nautical Archaeology (INA), the world's leading research institute for the study of shipwrecks that he established in 1972. The institute is currently headquartered at Texas A&M University, where Bass, a distinguished professor emeritus, developed one of the first academic underwater archaeology programs.
"The world has lost a giant in the field, and I have lost a great friend," said underwater explorer Robert Ballard, a past INA board member, in a statement provided by the National Geographic Society.
Bass was a graduate student studying archaeology at the University of Pennsylvania in 1960 when he was asked to investigate an ancient shipwreck discovered by Turkish sponge divers off Cape Gelidonya in southern Turkey. The 3,200-year-old Cape Gelidonya wreck, carrying a primary cargo of copper ingots, became the first shipwreck mapped and scientifically excavated in its entirety on the seafloor. At the time, it was the oldest known shipwreck in the world.
That title was superseded by the discovery and excavation of the Uluburun shipwreck in southern Turkey in the early 1980s. With the support of the National Geographic Society, Bass's team documented and excavated an extraordinary trove of artifacts dating to the 14th century B.C., including precious objects from across the Near East and Europe that illuminated the complexity of trade in the ancient world.