Man hooks tuna, tuna capsizes boat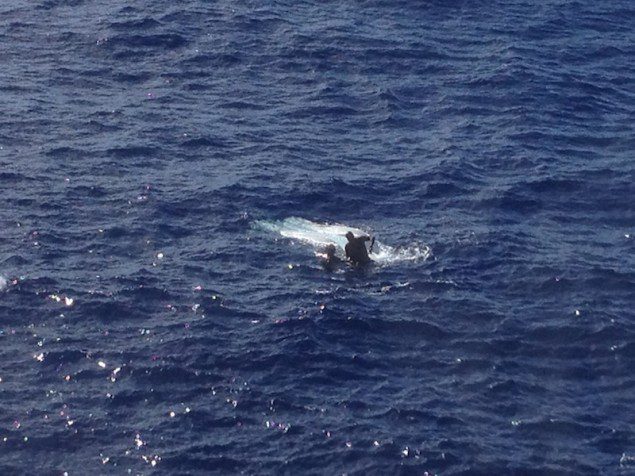 From gCaptain


A 54-year-old man had to be rescued Friday from the waters off Port Allen, Kauai after a battle with a 230 lb tuna ended with his boat capsizing, him in the water, and one amazing story to tell.
The US Coast Guard reports that Coast Guard Sector Honolulu received a distress call at 7:41 a.m. Friday from a woman saying that her husband's 14-foot Livingston boat had capsized about 10 miles south of Port Allen.
The man, identified as Anthony Wichman of Koloa, Kauai, was apparently fishing in the area when he hooked a massive 230 lb Ahi tuna.
Things took a turn for the worse when the fierce battle with the fish capsized his boat, catching his leg in the fishing line in the process and dragged him underwater. Luckily, Wichman was able to free himself, climb on top of the capsized boat and call his wife for help.
The Coast Guard, after establishing communication with Wichman via cell phone, launched a 47-foot Motor Life Boat crew from Kauai and a MH-65 Dolphin helicopter crew to the scene.
Once on scene, the Dolphin crew found Wichman sitting on the hull of his partially submerged vessel and airlifted him to safety.
Meanwhile, the MLB crew stayed on scene with the capsized boat until Jordon Ornellas and Abraham Apilado, two friends of Wichman, arrived on scene to help salvage his boat.
While trying to right the capsized vessel, Ornellas and Apilado realized that the Ahi was still hooked on the fishing line attached the vessel.