Australian sub sinks U.S. navy ship (but don't worry, it was for practice)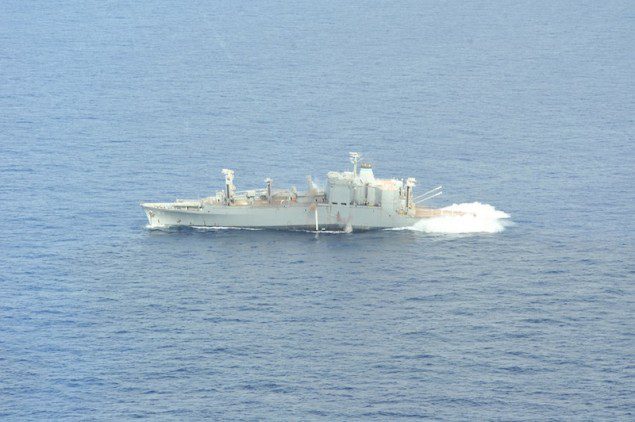 By Mike Schuler - gCaptain
The ex-USS Kilauea, a former ammunition ship and a later staple of the Military Sealift Command for almost 30 years, was sunk earlier this week at the hands of a Australian submarine near Hawaii.
Not to worry, however. The ship, along with the USNS Niagara Falls, were sunk as part of a SINKEX (sink exercise) during the 2012 Rim of The Pacific, or RIMPAC, exercise.
This years RIMPAC saw representatives from twenty two of the world's Navies spending their July near the Hawaiian Islands in what is being called the largest international maritime exercise in the world.
More than 40 ships and submarines, 200 aircraft and 25,000 personnel are in attendance
To help crews gain proficiency in live firing, the U.S. offered up the ex-USS Kilauea as a target vessel in one of two SINKEX's to be conducted during this years exercise.
And on June 22 at approximately 9:32 a.m., the vessel was fired upon and sunk at the hands of the Australian Navy's HMAS Farncomb submarine in waters 15,480 feet deep.
"HMAS Farncomb's success reminds us yet again of the invaluable role submarines play in modern warfare," said Australian Commodore Stuart Mayer, Combined Forces Maritime Component commander for RIMPAC.
While some are praising the exercise for its as-real-as-it-gets experience it gains, others are saying the only thing sunk was millions of taxpayer dollars.
Let's hope the Australian Navy hits their next target…