Bids galore for whisky plucked from shipwreck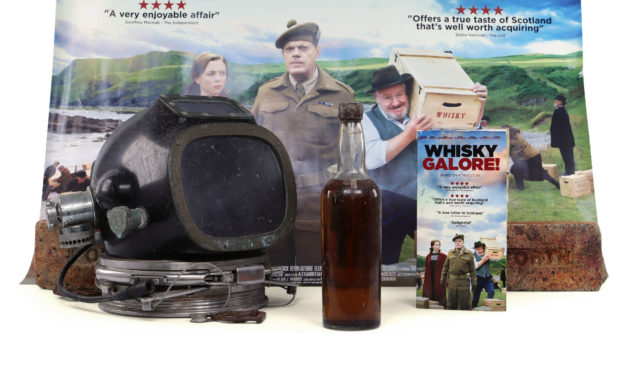 By Ben Hendry - The Press and Journal
When the SS Politician ran aground off the coast of Eriskay in 1941, it was carrying 28,000 cases of malt whisky – filled with about 264,000 bottles.
Islanders couldn't believe their luck and quickly conducted unofficial salvage missions to the wreck in the ensuing days, in an escapade captured in the comic book and film Whisky Galore.
Some locals went so far as to wear their wives' dresses so that leaking engine oil from the hold would not get on their clothes and give them away to customs officials who visited the Hebrides to stamp out the practice.
Collectors are now fighting to purchase a bottle secured during a diving expedition decades later, which has gone up for auction online. Offers will be accepted until Friday night with the current highest bid already approaching the guide price of £10,000.
Sellers from The Grand Whisky Auction website describe it as a "very exciting and rare bottling" which offers the chance to own "a piece of whisky history".
The bottle was recovered by diver George Currie, from Orkney. He was working on a subsea cable repair from South Uist to Eriskay when his team located the wreck.
The whisky onboard included Gilbey's, Ballantine's, VAT 69 and more and the lot up for sale includes an original poster from the 2016 remake of Whisky Galore, the diving helmet Mr Currie had on when he found it and bricks from the ship.
The auctioneer adds: "It is incredibly rare to recover a bottle from the wreck that has not been destroyed by the tides and the passage of time."