Mystery behind WWI shipwreck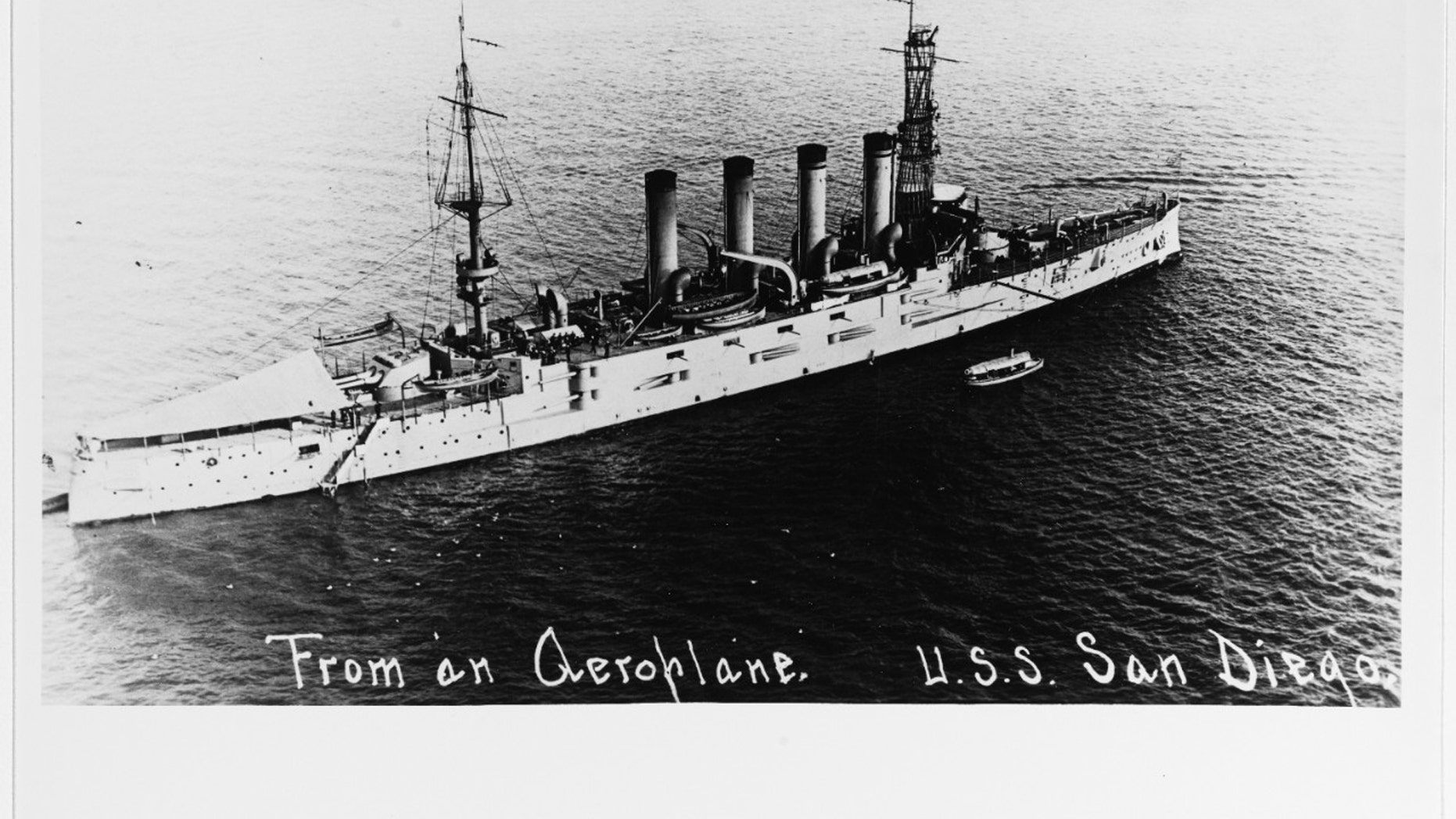 By Chris Ciaccia - Fox News

The USS San Diego was the only major warship the U.S. lost during World War I. Now, nearly 100 years after it sank, and countless theories as to what caused the wreck, researchers believe they have determined the cause of it — a German U-boat in conjunction with a mine.
Presenting the theory at the American Geophysical Union's (AGU) fall meeting, Dr. Alexis Catsambis said new survey data – based on additional research into archives, computer impact, flood models and surveying the area of the ocean floor where it lays – all point toward the Germans.
"The legacy of the incident is that six men lost their lives on July 18, 1918," said Catsambis in a statement obtained by Fox News.
"With this project we had an opportunity to set the story straight and by doing so, honor their memory and also validate the fact that the men onboard did everything right in the lead up to the attack as well as in the response. The fact that we lost six men out of upwards of 1100 is a testament to how well they responded to the attack."