Blackbeard's terror tactics revealed in recovered ammo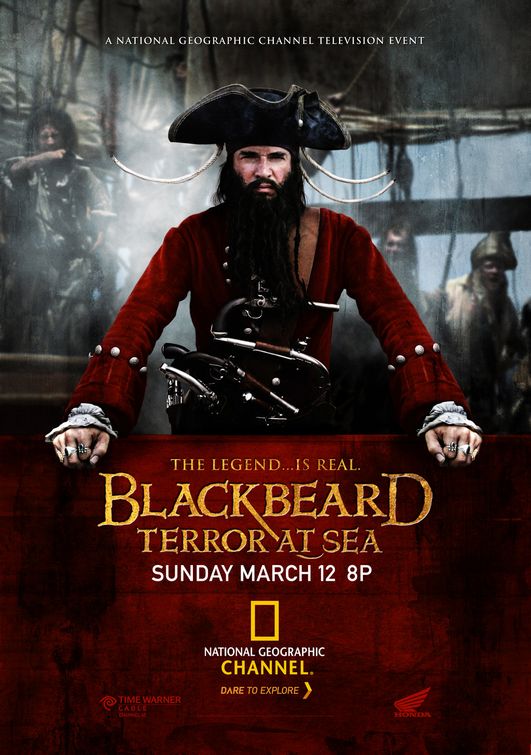 By Rossella Lorenzi - Discovery News

The notorious pirate Blackbeard used improvised weapons and missiles to terrorize the seas from Virginia to the Caribbean in the early 18th century, an exploration of the ocean floor off the North Carolina coast has revealed.

Aimed at recovering a 1.4-ton (3,000-lb) anchor, the two-week expedition on what is believed to be the wreck of Blackbeard's flagship Queen Anne's Revenge, also produced new evidence about the pirate's terror tactics.

As they explored the site, archaeologists from North Carolina's Department of Cultural Resources noticed three metallic clusters which covered a 5-by 3-foot-square area on the sea bed.
"The three conglomerates consist mostly of lead shot, nails, and glass which we suspect were put in canvas bags and fired from the cannons," Mark Wilde-Ramsing, deputy state archaeologist and leader of the expedition, told Discovery News. "In the end, we were not able to recover these items during the expedition. They likely will be recovered this coming fall when we return to the site."

The metallic conglomerates will likely confirm what has already emerged from past expeditions. The Queen Anne's Revenge has already yielded more than 250,000 artifacts since its discovery in 1996. The recovery of ammunition stuffed into several cannons provided a glimpse into the pirate's creative use of weapons.
"There are 24 cannons within the wreckage and five have been cleaned. Four cannons were loaded and one had three 9-inch bolts, in front of the cannon ball, which would have been very terrorizing when shot," Wilde-Ramsing said.

The archaeologists also found the remains of another frightening contraption -- two identical cannon balls linked by an iron bar or chain. Producing a spinning effect when fired from cannon, these contrivances were used at close range to slash through the rigging of an enemy ship.

"As with all pirates, Blackbeard did not want to sink merchant ships but scare them into giving up. Shooting bolts and scrap lead, iron and glass would have been very effective," Wilde-Ramsing said.
Queen Anne's Revenge pirate Blackbeard Cape Fear