The world's most valuable shipwreck ever found ?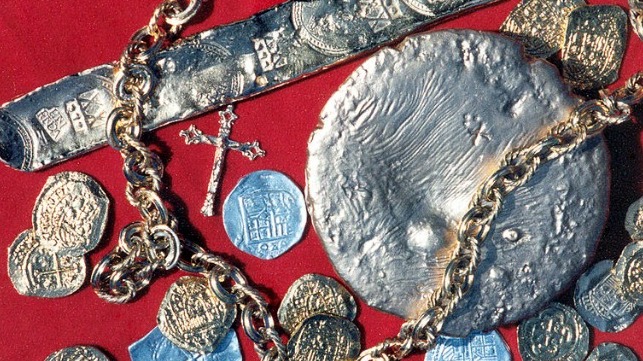 By Alex Lemaire - The Maritime Excecutive
On this same day, 35 years ago, the legendary deep-sea explorer Mel Fisher discovered the shipwreck of the Nuestra Senora de Atocha. The galleon was sailing from the new world to Spain. It was hit by a hurricane and sank in 1622. 260 people lost their lives in this accident. Only five survived by climbing the mizzen, which remained above the water.
Senora de Atocha was loaded with several precious items. But what makes this ship so special is that it contained 40 tons of gold and silver and around 70 pounds of Colombian emeralds, some of the finest and most expensive in the world.
Spanish salvors tried and failed to recover this precious cargo because the hatches were locked tight. A second hurricane further destroyed the shipwreck and it was lost without a trace.
In 1969, more than 300 years later, Mel Fisher started looking for Atocha's treasure. This mission was lengthy and dangerous. A few finds along the way convinced him that he is getting closer to the great discovery. The crew found some silver bars in 1973; their tally marks matched Atocha's paperwork. Two years later, they found five of the galleon's cannons. In 1980, they discovered the wreck of the Santa Margarita (Atocha's sister ship).
Three members of his crew (a diver, his son, and his wife) lost their lives during this quest when their boat capsized. The treasure hunter was shaken but he didn't lose hope and he knew that the lost teammates would have wanted the expedition to resume. He always kept saying "Today's the day!".
In addition to the previous difficulties, the treasure hunter has to fight a court battle against the state of Florida who wanted ownership or at least a percentage of the treasure. The US Supreme Court ruled in his favor.
Mel fisher treasure Nuestra Señora de Atocha