Treasure from Spanish shipwreck fetches $2m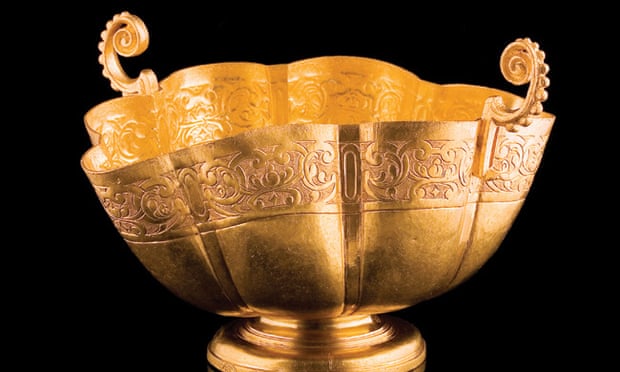 From the Guardian


An extraordinary collection of shipwrecked 17th and 18th century Spanish treasure discovered off the coast of Florida has sold in New York for about $2m.

US treasure hunter Mel Fisher was most famous for discovering the shipwrecked Spanish galleon Nuestra Senora de Atocha, which went down in a hurricane in 1622, laden with new world riches.

To mark the 30th anniversary of his find, auction house Guernsey's offered up nearly 40 items retrieved from the Atocha, her sister ship Santa Margarita and a fleet which sank in 1715.

An exquisite gold chalice from the Margarita was the top selling lot, fetching $413,000 at Wednesday sale, Guernsey's said. An emerald-encrusted crucifix from the 1715 fleet went for $119,000 and a gold bar from the Atocha for $93,750.

No information on the buyers was immediately available. Guernsey's said the total value of all items sold was "around $2m" in keeping with pre-sale estimates.

The Atocha was laden down with riches from the new world and headed back to Spain when it sailed straight into a hurricane. The vessel went down with 265 people on board, of whom only five survived. It was the most famous boat of at least eight in the Spanish flotilla that sank during the storm.

After a painstaking search taking more than 15 years, Fisher located the wreckage on 20 July 1985, recovering $450m worth of treasure.
Spain treasure galleon Nuestra Señora de Atocha