$10,000 Titanic iceberg photograph to auction online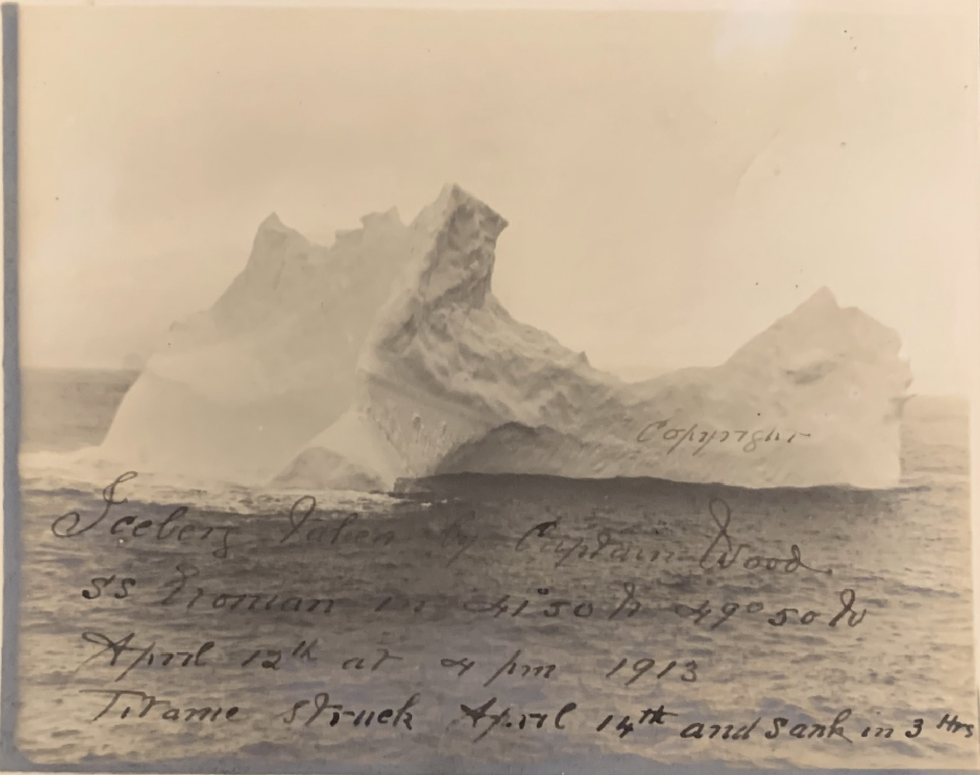 From Paul Fraser Collectibles

A photograph believed to show the iceberg which sunk the Titanic, will be auctioned at a sale dedicated to the ship on December 16 in New Hampshire. Measuring 9.75 x 8 inches, the photo has been given an estimated value of $10,000.
The photograph of the enormous, curiously elliptical iceberg was taken by Captain Wood of the SS Etonian two days before the Titanic struck it.
It bears a caption handwritten in black ink by the captain, which reads: "Copyright. Blueberg taken by Captain W F Wood. S S Etonian on 12/4/12."
After noting the latitude and longitude of the iceberg, Wood concludes plainly: "Titanic struck 14/4/12 and sank in three hours."
It is thought that the captain took the picture because he was particularly taken with the iceberg's unusual shape.
Titanic expert Stanley Lehrer has put his weight behind the photograph, stating: "I've had opportunities to look at various photographs reporting to be the iceberg that doomed the Titanic.
"In my professional judgement this iceberg is the one that sunk the Titanic."
George Rheims, a first class passenger aboard the ship, and Jospeh Scarrot, one of the seamen on duty at the time of the collision, both made sketches of the iceberg which are similar in shape to Wood's "blueberg".