Titanic auction includes sextant owned by rescuer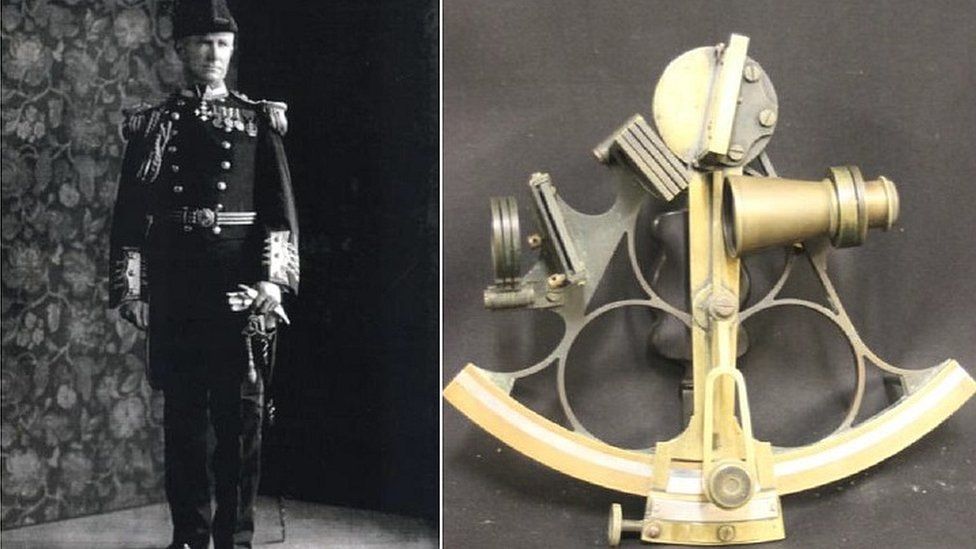 From Paul Fraser Collectibles
A unique sextant owned by the captain of the first ship to respond to the Titanic's distress signals is to be sold at auction on November 24.
Estimated to achieve £70,000 ($111,368), the historically significant object was previously owned by Sir Arthur Rostron - captain of the Carpathia at the time of the Titanic's infamously ill-fated maiden voyage - and is thought to have been used by him as a navigational aid on the night the Titanic sank.
The auction house believes Rostron acquired the sextant in 1883. Having remained in the Rostron family subsequent to his death, according to his great-granddaughter Janet Rostron, "it would certainly have been the instrument he used to navigate through the icy floes."
2012 marks the centenary of the Titanic tragedy; a tragedy somewhat alleviated by Rostron's navigational expertise, whose efforts helped to recover 705 people.
Along with Rostron's sextant, the sale will also feature an extensive catalogue of Titanic, ocean liner and transport memorabilia
Collectible artefacts and memorabilia related to the Titanic have performed superbly this year.
In the US, letter written by the Titanic's band leader sold in April for $154,974, while a deck chair from the ship (thought to be only one of seven still in existence) also achieved $65,351.