Is this the iceberg that sunk the Titanic ?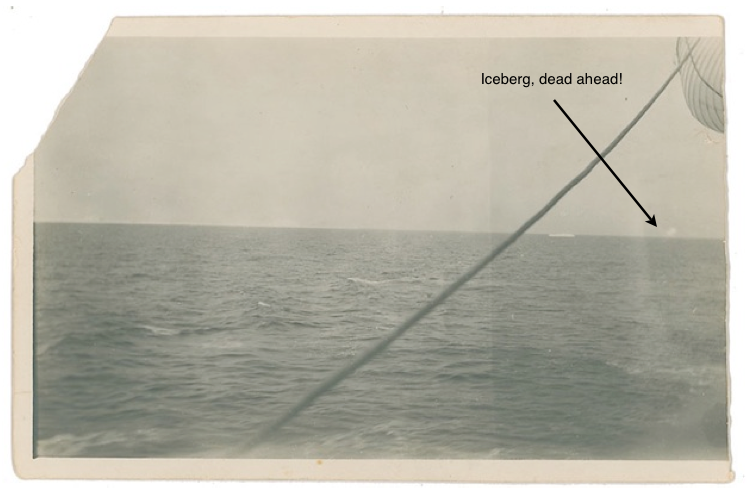 By Mike Schuler - gCaptain
Auctioneers have unearthed an original photograph of the gigantic iceberg that sunk the Titanic nearly 100 years ago, or at least so they claim.
The photo was taken just hours after the ship went down by a passenger aboard the RMS Carpathia, a Cunard Lines transatlantic liner made famous after rescuing over 700 survivors from their lifeboats.
Now, whether or not the iceberg is the actual iceberg responsible for sinking the unsinkable can be debated, but how many massive icebergs were in the immediate vicinity of the scene and large enough to do the duty? Judging from the photograph, not many.
The photograph, along with other Titanic memorabilia, is being auctioned off on April 19th as part of RR Auction's 100-Year Anniversary Titanic auction Bidding for the photo starts at $300.