For Sale: Ancient Treasures Dug From Indonesia's Seas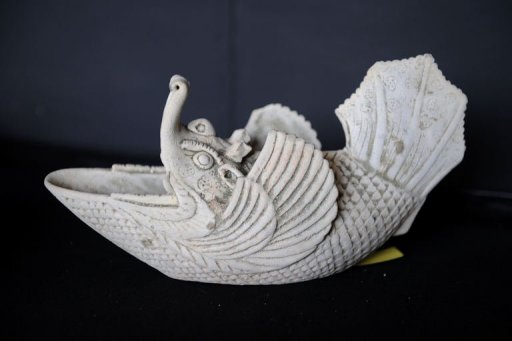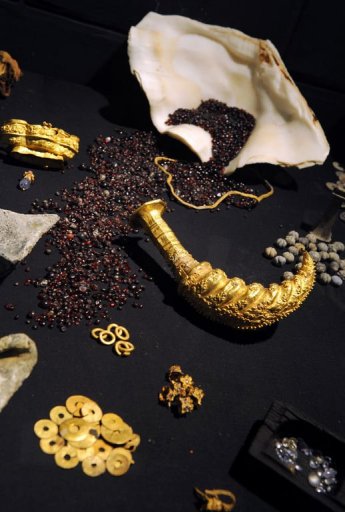 By Stephen Coates - Jakarta Globe

An ancient treasure trove salvaged from a 1,000-year-old shipwreck found by Indonesian fishermen is set to fetch at least $80 million when it goes under the hammer in Jakarta on Wednesday.

Belgian treasure hunter Luc Heymans said the haul was one of the biggest found in Asia and was comparable to the most valuable shipwreck ever found anywhere, that of the Atocha, a Spanish vessel that sank off the US state of Florida in 1622.

It includes 271,000 pieces such as rubies, pearls, gold jewelry, Fatimid rock-crystal, Iranian glassware and Chinese imperial porcelain dating to the end of the first millennium, around 976 AD.

"At the time there was a lot of trade going on between Arabia and India and coming down to Java and Sumatra," said Heymans, who led the salvage and subsequent battles with Indonesian officials to recover the treasure.

Descending for the first time to the wreck site north of Cirebon, West Java, in 2004, the veteran diver said he couldn't believe what appeared out of the gloom.

"The site was 40 meters by 40 meters and it was just a mountain of porcelain. You couldn't see any wood [from the ship]," he said.

And not just any porcelain. The pieces include the largest known vase from the Liao dynasty (907-1125) and famous Yue Mise wares from the Five Dynasties (907-960), with the green coloring exclusive to the emperor.

About 11,000 pearls, 4,000 rubies, 400 dark red sapphires and more than 2,200 garnets were also pulled from the depths. It took 22,000 dives to bring it all up, but Heymans said the salvage work, from February 2004 to October 2005, was the easy part.

"All the major problems began after we got the stuff on shore," he said.

The police arrested two divers even though Heymans' company, Cosmix Underwater Research, and his local partner, PT Paradigma Putra Sejathera, had painstakingly arranged survey and excavation licences.

The divers spent a month behind bars before the mix-up was resolved. There were also run-ins with the Navy, efforts by rivals to move in on the wreck, a year of litigation and two years of waiting while Indonesia drafted new regulations to govern such work.