Indonesian divers discover treasures from Sriwijaya empire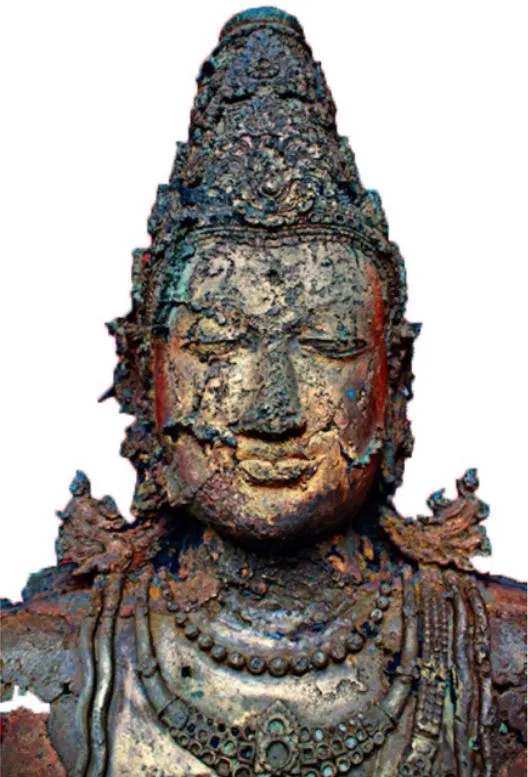 By Livia Gershon - Smithsonian Magazine

Local divers exploring Indonesia's Musi River have found gold rings, beads and other artifacts that may be linked to the Srivijaya Empire, which controlled sea trade across large swaths of Asia between the 7th and 11th centuries C.E.
"In the last five years, extraordinary stuff has been coming up," British maritime archaeologist Sean Kingsley, who reported on the discoveries in the autumn issue of Wreckwatch magazine, tells the Guardian's Dalya Alberge.
"Coins of all periods, gold and Buddhist statues, gems, all the kinds of things that you might read about in Sinbad the Sailor and think it was made up. It's actually real."
Among the discoveries are a life-size Buddhist statue covered in precious gems, temple bells, mirrors, wine jugs and flutes shaped like peacocks, reports Stephanie Pappas for Live Science.
The kingdom of Srivijaya began in Palembang, a city located on the Musi River on the island of Sumatra.
Per Encyclopedia Britannica, the empire controlled the Strait of Malacca—a key route between the Pacific and Indian Oceans—and established trade with groups in the Malay Archipelago, China and India. Srivijaya was also a center of Mahayana Buddhism.
Indonesia treasure diver ancient civilization