The London: Shipwreck collection to 'rival best in country'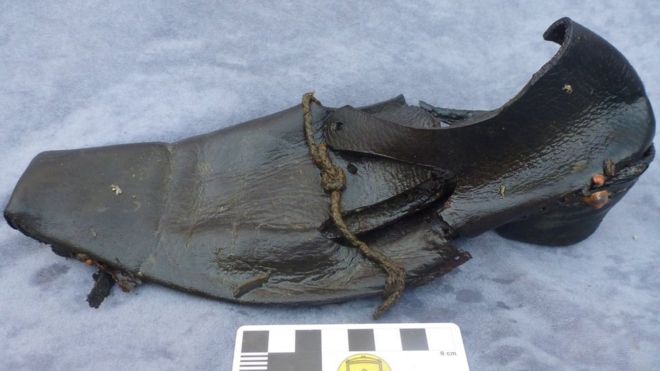 From BBC News

The London sank off Southend-on-Sea in 1665 and was only rediscovered in 2005.
Artefacts salvaged from the wreck since 2010 have included shoes, pieces of instruments and a compass.
Steven Ellis, a licensed diver from Leigh-on-Sea, said the finds were remarkably well-preserved. Mr Ellis, who works as a fishmonger, said The London was the last surviving "large ship" built between 1642 and 1660 for the Anglo/Dutch War from "such an important period of time".
An estimated 300 people drowned when the ship mysteriously exploded on a journey along the coast to Gravesend and sank on 8 March 1665.
Mr Ellis said: "I've been diving it since 2010 and we've brought loads of bits up.
"We've found two gun carriages, all kinds of personal items like shoes, a compass - loads of stuff. "You can see by the shoe how well-preserved things are."
"When they eventually go on display, there is going to have to be a whole wing of the museum for them," he said.