Diver arrested with almost 300 centuries-old jars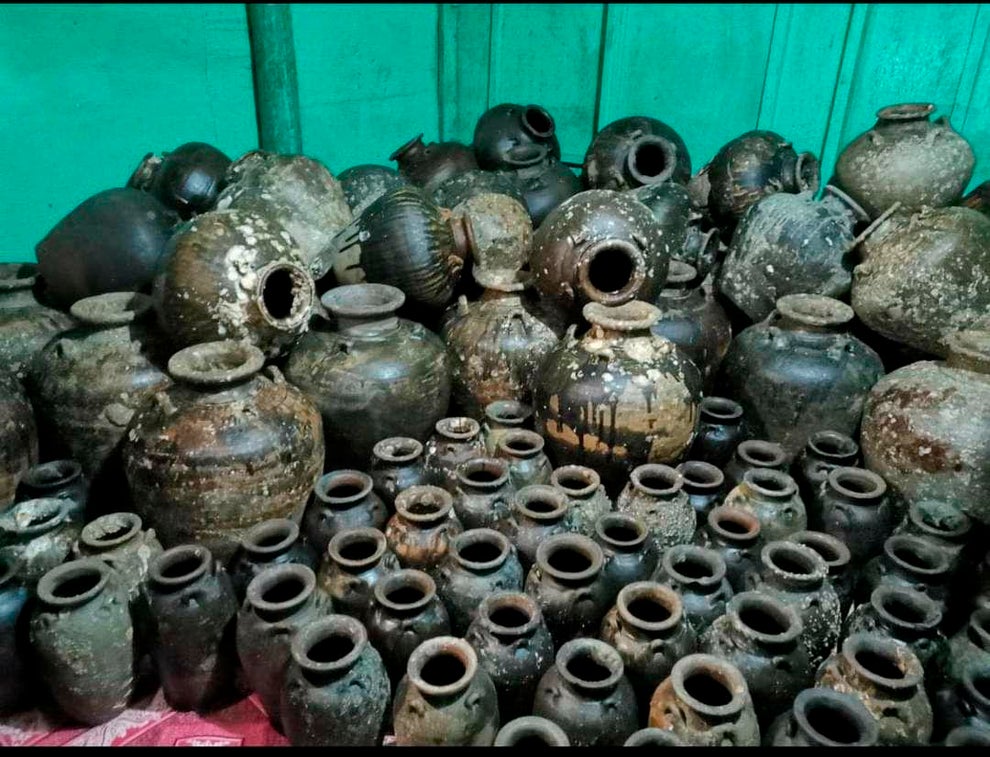 From The Independent

A man on Cambodia's southern coast was arrested for possessing almost 300 centuries-old earthenware jars that he is believed to have salvaged from a shipwreck an official said Tuesday.
Khieng Phearum, a spokesman for Preah Sihanouk province, said the 42-year-old man was arrested late Sunday after authorities determined that he was illegally keeping 281 small and big jars presumed to be legally protected antiquities at his home.
The man, who was still being interrogated on Tuesday, is an expert diver and had been spotted in the area of an underwater shipwreck in the Gulf of Thailand off the coastal city of Sihanoukville from which the pottery is believed to have been retrieved, Khieng Phearum said.
He said he did not know how the man retrieved the jars or how long they have been in his possession, but the authorities had become aware of his collection, and after observation, arrested the man at his home.