Shipwreck project nears $450K goal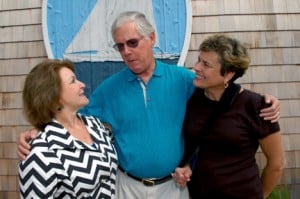 By Cheryl Burke - Carolina Coast Online
Gov. Bev Perdue joined N.C. Department of Cultural Resources Secretary Linda Carlisle on Friday in celebrating the scientific research and tourism benefits that have derived from the study of the shipwreck of Blackbeard's flagship, Queen Anne's Revenge.
The press conference at the N.C. Maritime Museum was also held to announce that $417,500 of a $450,000 goal has been raised from private sources to continue research at the wreck site.
But immediately after the press conference, Eric and Rita Bigham of Chapel Hill who have a boat in Beaufort, agreed to give the remaining $32,500 to complete the matching grant program.
"We are incredibly grateful and I'm really overwhelmed," said Ms. Carlisle, who announced the fundraising effort and thanked the couple after the press conference. "We did not expect this."
Gov. Perdue, too, thanked the couple.
"This is an incredibly generous gesture to support the project," she said.
Mr. Bigham, a retired chemist, said, "We've been supporting the museum and are involved with Friends of the Museum a long time. We decided this was our chance for us to step up and play a bigger part in this project."
Mrs. Bigham, a retired schoolteacher, said she wanted to support the education outreach efforts of the project as well.
Queen Anne's Revenge America NOAA