U.S. firm files objections to ruling giving treasure to Spain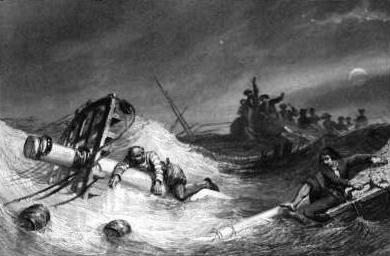 From Trading Markets

Odyssey Marine Exploration, Inc. presented in writing in a U.S. federal court in Florida its objections to a judge's recommendation that it turn over to Spain a treasure valued at more than $500 million.

"We know that admiralty law is complex, and the facts of this case are unique.
I believe that the recommendation missed some key issues, and we have underscored those in our objection," Odyssey's vice president and general counsel, Melinda MacConnel, said in a statement.

"We are confident that the facts and applicable law are in our favor," she said.

In the filing, Odyssey impugns the June 3 report from U.S. Magistrate Mark Pizzo, who said Spain had demonstrated that the source of the treasure salvaged by Odyssey from Atlantic waters in May 2007 was the Nuestra Señora de las Mercedes, a Spanish navy frigate destroyed in battle in 1804.

Pizzo concluded the wreck and its contents were subject to the principle of sovereign immunity and that the loot should be handed over to Madrid.

But the Tampa-based company says Pizzo used the wrong legal standard in his analysis of the case and that "no coherent vessel" can be found at the site where the gold and silver coins were recovered.

Odyssey also points to what it calls "clear and convincing evidence of the commercial nature of the Mercedes' mission at the time of her demise," a factor the firm "believes legally nullifies the claim to sovereign immunity of that vessel."

"The majority of the coins aboard the Mercedes were merchant-owned, commercial cargo being shipped as freight for a fee and were never owned by Spain," Odyssey maintains.
OMEX Spain Florida treasure hunter America