Quang Ngai's shipwreck to be excavated in two months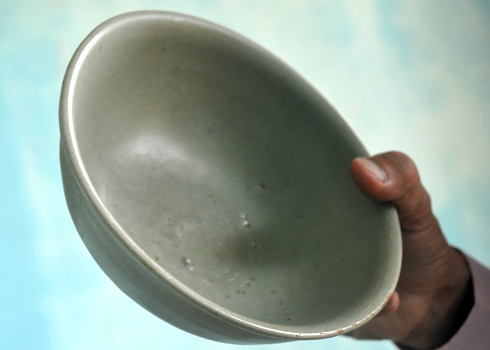 By Mai Lan -Vietnam Net

Dr. Nguyen Dang Vu, Director of the Department of Culture, Sports and Tourism of Quang Ngai province, says that the Department signed a contract with Doan Anh Duong Co., Ltd. on the excavation of antiques in the shipwreck in the waters of Binh Chau commune, Binh Son district on January 29.

The excavation began on January 30 and will last for 60 days. Doan Anh Duong Co., Ltd. is responsible for excavating the shipwreck on an area of 600 m2, at the cost of more than VND40 billion ($2 million).

There are about 40,000 artifacts in the shipwreck.
It is estimated that over VND54 billion ($2.5 million) can be collected from auctions. The State will hold the shipwreck and exclusive artifacts.
The remaining objects will be divided in three parts, with two parts for the excavator and one part for the State.
"This division has been approved by the People's Committee and it is strictly in accordance with law," Dr. Vu said.

According to experts, the shipwreck dated back to the late Yuan Dynasty in China in the 14th century. The antiques are mainly household ceramic wares such as bowls, pots, cups, plates, incense ...
The unique feature of these artifacts are being decorated by the patterns of chrysanthemum, orchid, lotus and wrestlers.

The artifacts in the shipwreck in Binh Chau are the oldest compared to the underwater antiquities found in Vietnam so far.