Centuries old shipwreck coins to be returned to WA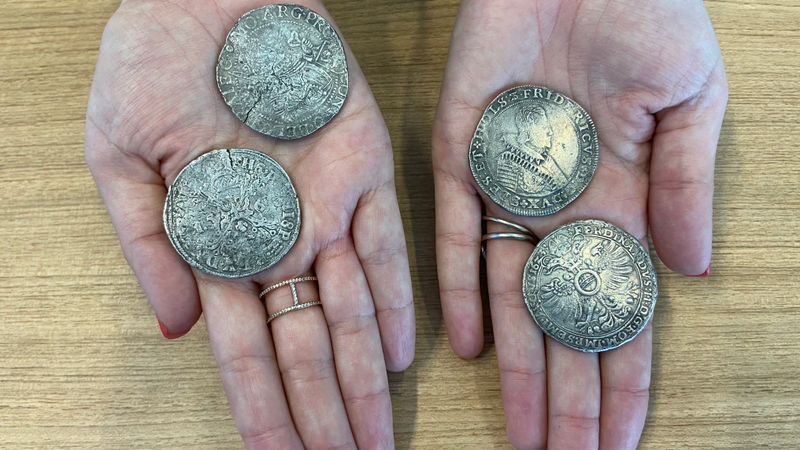 By Marina Trajkovich - 9News

Centuries-old coins from the infamous Batavia shipwreck will be returned to the Western Australian Museum, 30 years after they were stolen from the sea floor. The four coins, dating back to the 1500s and 1600s had been aboard the infamous 17th-century Dutch ship before they were taken by an inquisitive diver.
Principal Heritage Officer from Western Australian Museum Celeste Jordan said the heritage artefacts would now be returned to their rightful home after the diver was denied a permit to keep them.
"The person, now living in Queensland was unaware they had breached Australian law and recently sought a permit to keep the coins," Jordan said.
"Following a discussion with Commonwealth officers, the person was cooperative and agreed to surrender the coins."
The Batavia is among the country's most renowned shipwrecks, known for its macabre history and what happened after it crashed into Western Australia's Morning Reef, on the Houtman Abrolhos chain of islands.
"The Batavia was on her maiden voyage when it sank in the early hours of 4 June 1629 with more than 300 people on board," Jordan said.
"She was the flagship for the Dutch East India Company (VOC) and one of four ships owned by that company – including Zeewick, Vergulde Draeck, and Zuytdorp – that sank off the coast of Western Australia."
Jordan said the ship had been on a spice mission but was also carrying cargo of silver coins and antiquities belonging to renowned Baroque artist Peter Paul Rubens, which were to be sold to an Indian Mogul ruler.