Legal setback for man who claims he found Hunley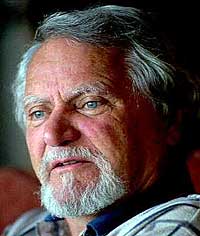 By Bruce Smith


An underwater archaeologist who claims he found the Confederate submarine H.L. Hunley said Monday he will keep fighting for official credit for the discovery, despite a lawsuit over the matter being dismissed.

Lee Spence claimed he found the Hunley in 1970 when a fishing net snagged on the submarine's wreckage and says he has the documents to prove it.
But the state gave shipwreck hunter Clive Cussler credit, saying he located the sub off Sullivans Island near Charleston in 1995.

Cussler's National Underwater and Marine Agency sued Spence, arguing that his claim of finding the submarine damaged the agency's reputation. Cussler's agency still believes its allegations are correct but "does not desire to pursue litigation against a defendant who, in turn, has professed such litigation has caused him mental trauma resulting in institutionalization and in assorted physical aliments," according to court documents filed Friday.




Clive Cussler Civil War Lee Spence