Clive Cussler: Dirk Pitt novels author dies aged 88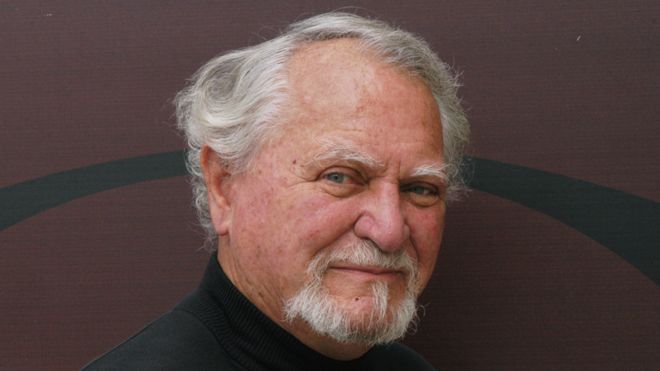 From BBC News

Clive Cussler, the US author of the popular Dirk Pitt novels, has died at the age of 88.
He wrote 25 books in the adventure series, including Sahara and Raise the Titanic, and sold more than 100 million copies of his novels in total. Writing on Twitter, Cussler's wife said: "It is with a heavy heart that I share the sad news that my husband Clive passed away [on] Monday.
"It has been a privilege to share in his life." She added: "I want to thank you, his fans and friends, for all the support. He was the kindest most gentle man I ever met. I know, his adventures will continue." The cause of his death has not been confirmed.
Cussler's 1992 thriller Sahara was adapted for the big screen in a 2005 film starring Matthew McConaughey and Penelope Cruz.
The writer, whose books have been published in more than 40 languages, was married to Barbara Knight for nearly 50 years until her death in 2003, and they had three children, Teri, Dirk, and Dayna. He later married Janet Horvath. His son Dirk, named after the character, co-wrote his final three novels.
"Dirk will always have a soft spot in my heart because he started if off," Cussler said in an interview with Working Mother in 2013. "I hope readers see Pitt as a normal, average guy who is down to earth. He likes the Air Force, tequila, and an occasional cigar.