Are submarines the new yachts for the wealthy ?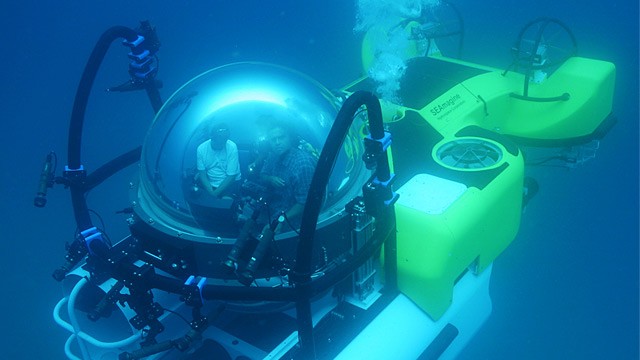 By Christina NG - ABC News
Some call it the final frontier. While humans have breached the limitations of land, air and space, the underwater world remains largely untouched.
In addition to researchers and scientists, another group has taken an interest in the underwater unknown--the mega-rich.
The race to the bottom of the sea is being led by director James Cameron and British entrepreneur Richard Branson.
This week, Cameron is launching his unprecedented mission to the bottom of the Mariana Trench in the South Pacific. The "Titanic" and "Avatar" director is hoping to make the seven-mile dive as a solo venture, which no one has ever done before.
The only pair to ever make it all the way down made the trip in 1960 and spent only 20 minutes at the site. Cameron hopes to spend six hours shooting footage of the dive for a National Geographic documentary, complete with 3D footage.
Branson unveiled a single-person submarine in April 2011 that he said would break records by exploring the five deepest sea locations of the next two years.
"More people have been to the moon than to that depth of the ocean," Bailey S. Barnard, associate editor of luxury magazine Robb Report, told ABCNews.com.
The magazine for the "ultra-affluent" has written about private submarines in the past and plans to include the vessels in an upcoming "Toys of Summer" feature.