A silver bar from a 17th-century shipwreck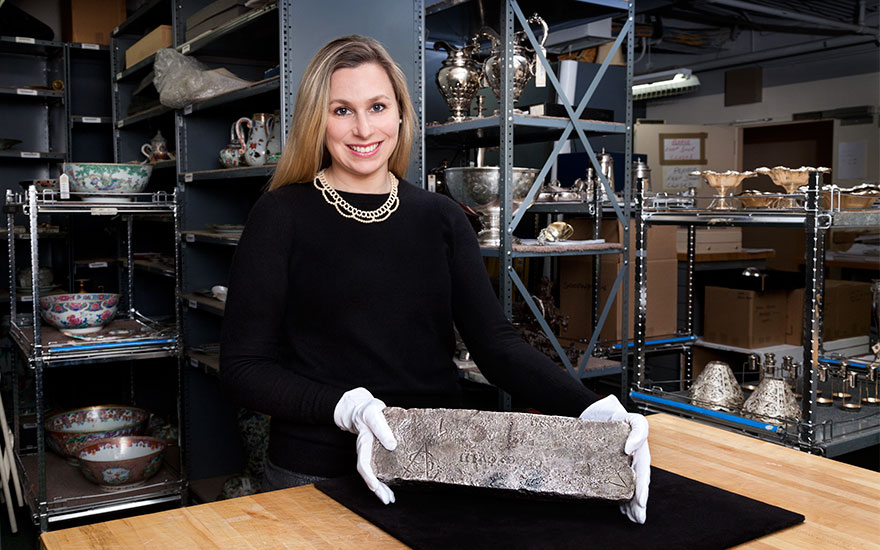 From Christie's

When the Atocha sunk in a hurricane nearly 400 years ago hope of recovering its rich cargo seemed lost. This silver ingot in our 20 January sale, however, is a remarkable survivor.
'On 6 September 1622, the Nuestra Senora de Atocha sunk during a hurricane near Florida Keys,' explains Christie's specialist Jill Waddell. 'Two hundred and sixty lives were lost at sea, along with tons of treasure bound for Spain.' Weighing 79lb, this bar of silver was marked with the name of a silversmith who also went down with the ship.
More than half a century before the foundation of colonial cities including Boston, Philadelphia and New York, the Spanish were leading the rapid expansion of the New World in centres including Potosí, Lima and Mexico City.
The continent's mineral wealth became vital to the Spanish throne: from 1561 to 1748, two fleets carrying supplies were sent to colonists each year, returning to Spain filled with silver and gold.
'The Atocha was so richly-laden with treasures that it had taken two months to load, and it left port at Havana six weeks later than scheduled,' continues Waddell.
'It was the most heavily guarded ship in a fleet of 20, and was carrying clergymen, slaves and members of the Spanish nobility. When a hurricane struck, the boat was slammed into a reef, sinking in just 55 feet of water.
Just five of those who had been on board survived.'