Two WWII aircraft found under water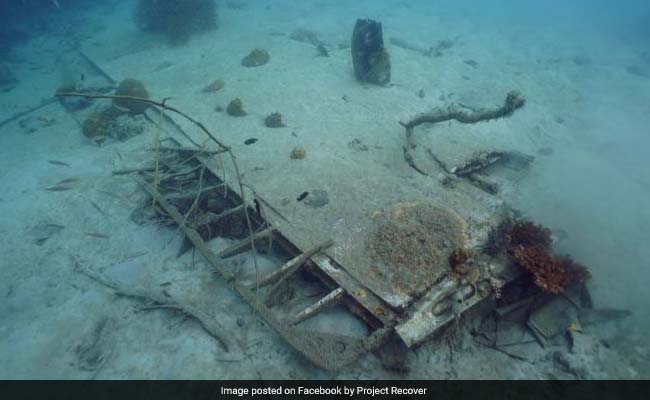 From NDTV

Scientists have located two B-25 bombers - one of the most iconic aircraft of the Second World War - that went missing over 70 years ago in the waters off Papua New Guinea.
During World War II, some 10,000 B-25 bombers were deployed to conduct a variety of missions such as bombing, submarine patrols, and even the historic raid over Tokyo in April 1942.
Present-day Papua New Guinea was the site of military action in the Pacific Ocean from January 1942 to the end of the war in August 1945, with significant losses of aircraft and soldiers, some of whom have never been found.
Project Recover, consisting of a team of scientists from University of California, San Diego, and University of Delaware, along with members of the non-profit organisation BentProp in the US, combined efforts to locate aircraft and associated missing items from World War II.
In February, the team set out on a mission to map the seafloor in search of missing aircraft, conduct an official archaeological survey of a known B-25 underwater wreck, and interview elders in villages in the immediate area.
In its search of nearly 10 square kilometres, the team located the debris field of a B-25 bomber that had been missing for over 70 years, associated with a crew of six.
"People have this mental image of an airplane resting intact on the sea floor, but the reality is that most planes were often already damaged before crashing, or broke up upon impact," said Katy O'Connell, Executive Director at Project Recover.