Sunken American WWII torpedo bomber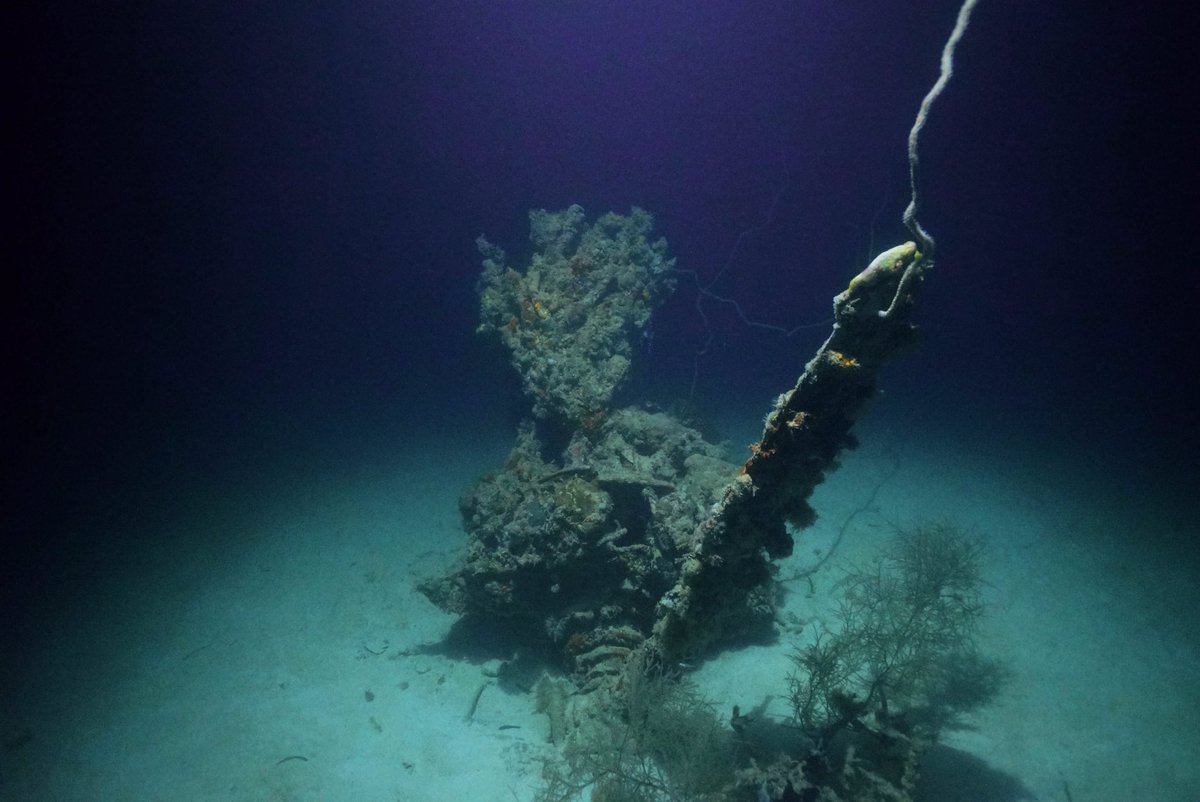 From Fox News

In July of 1944, an American warplane, a TBM-1C Avenger torpedo bomber, went down in the Pacific.
Now, 72 years later, the Navy plane has been identified near Palau, the Scripps Institution of Oceanography at the University of California San Diego has announced.
Eric Terrill, an oceanographer at Scripps, explained that the remains of the aircraft are resting under 85 feet of water within a lagoon. It wasn't until his team dove the wreck this April and May that they identified it as the Avenger they had been looking for.
"The plane had a number of Japanese targets that it was focused on in World War II, and was hit by anti-aircraft fire, and then crashed within the lagoon a few miles overshore from the target that it was going after," Terrill told FoxNews.com.
Avengers, which took off and landed from aircraft carriers, had a crew of three.
"We're hopeful that this will eventually lead to the recovery of three MIA," Terrill added, pointing out that a report stated that one person had parachuted out before the crash.
"This particular aircraft had a lot of fire-damage associated with it, which is consistent with the after-action report," Terrill added. He said it's the U.S. government's purview at this point to identify the individuals associated with the plane, and that his team had given a report to the government.