New try to solve Earhart mystery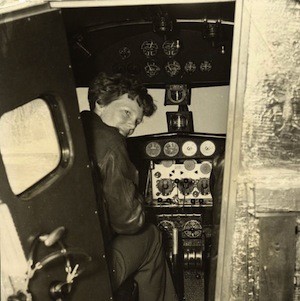 From gCaptain
What became of Amelia Earhart's plane when it disappeared over the Pacific 75 years ago has long intrigued aviation fans.
On Tuesday, U.S. government officials and a private historical group are expected to announce a new effort to locate the famed aviator's twin-engine Lockheed.
The effort, projected to kick off in July, will be financed with roughly half a million dollars in private funds, according to people familiar with the details.
It will focus on a remote Pacific atoll called Nikumaroro, halfway between Hawaii and Australia, near where the plane carrying Earhart and a companion may have gone down during an attempted around-the-world flight.
A search team will concentrate on the deep waters near Nikumaroro, which was the site of a 2010 search that focused on coral reefs and nearby shallow waters, these people said.
The search will be spearheaded again by the International Group for Historic Aircraft Recovery, which has championed the theory that the renowned female aviator and Fred Noonan, the other crew member on the July 1937 flight, ended up on or near the west coast of the island, formerly called Gardner Island.
Aviation experts aren't unanimous in believing that scenario, and officials from the private recovery team declined to comment about specifically where they intend to look and who is financing the expedition.