Underwater discoveries off Greek island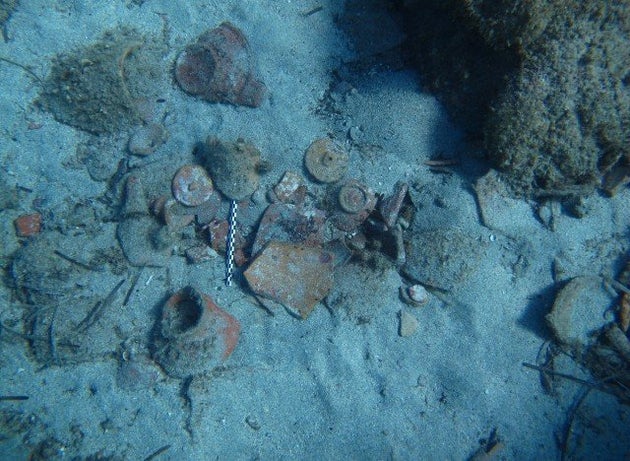 By Danae Leivada - Huffington Post

Archaeologists discovered a shipwreck earlier this month off the Greek island of Delos, which was a sanctuary dedicated to the Greek gods Apollo and Artemis during the classical period of Greek antiquity between the fourth and fifth centuries B.C.
The site was a major commercial hub in the first century B.C., bustling with people and trade.
Researchers from the French Archaeological School at Athens and Greece's Ephorate of Underwater Antiquities worked together on an underwater excavation between Sept. 5 and 15, discovering well-preserved objects dating back to the Greek-Roman period inside a submerged shipwreck.
Delos, a small island, is just two miles southwest of the famous tourist attractions of Mykonos.
Building remains, including about twenty fragments of columns and pillars, were found a little further north.