Shipwreck in Florida: the stuff of history ?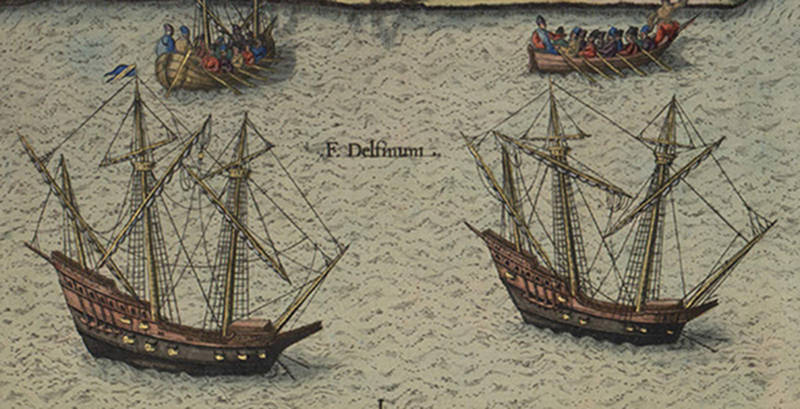 By Leila Macor - Times Live

The big question is if the shipwreck is that of "La Trinite," the 32-gun flagship of a fleet led by Jean Ribault, a French navigator who tried to establish a Protestant colony in the southeast US under orders from King Charles IX.
They probably are, say authorities in Florida, the French government and independent archeologists.
And if they in fact are, this is an unparalleled find, said John de Bry, director of the Center for Historical Archeology, a not-for-profit organization. "If it turns out to be 'La Trinite,' it is the most important, historically and archaeologically, the most important shipwreck ever found in North America," he told AFP.
All indications are that the shipwreck found is the real thing. The artefacts found at the site off Cape Canaveral include three bronze cannons with markings from the reign of King Henri II, who ruled right before Charles IX; and a stone monument with the French coat of arms that was to be used to claim the new territory.
The remains are "consistent with material associated with the lost French Fleet of 1565," said Meredith Beatrice, director of communications with the Florida Department of State.
In 1565, Ribault set sail from Fort Caroline, today Jacksonville, to attack his arch-enemy, the Spaniard Pedro Menendez de Aviles, who had been sent to Florida by King Philip of Spain to thwart French plans to set up a colony.
But Ribault got caught in a hurricane, which destroyed "La Trinite" and three other galleons and ended French dreams of claiming Florida. Ribault and hundreds of other French Huguenots were massacred by Menendez de Aviles.
"If the French had not been driven south and ships sunk by the hurricane, we would have a totally different story," said de Bry. "Florida could have been speaking French for a number of years."