U.S. firm gets more time for appeal in Spain treasure case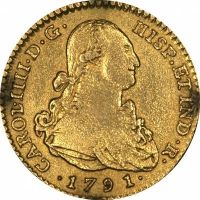 From Stockhouse

A U.S. federal judge has extended to July 21 the deadline for Odyssey Marine Exploration, Inc. to file an appeal to a magistrate's recommendation that the $500 million in gold and silver coins the company salvaged from a shipwreck at the bottom of the Atlantic be returned to Spain.

"We'll present our objections to the report and the recommendations of Judge (Mark) Pizzo before or on the 21st," a spokesman for Tampa-based Odyssey told Efe.

The Spanish government will then have until Aug. 31 to "present any response to our objections," Odyssey said in a statement.

Judge Steven Merryday will review Odyssey's allegations and the proposal prepared by Magistrate Pizzo, who recommended that the treasure be turned over to Spain.

Odyssey contends that Madrid cannot prove the treasure netted in the company's 2007 "Black Swan" salvage operation was removed from the Nuestra Señora de las Mercedes, a Spanish navy frigate destroyed in battle in 1804.

But in his June 3 ruling, Pizzo said Spain had demonstrated to his satisfaction that the ship was the Mercedes, making the wreck and its contents subject to the principle of sovereign immunity.
OMEX Spain Florida treasure hunter America