SS Thistlegorm images released by Nottingham University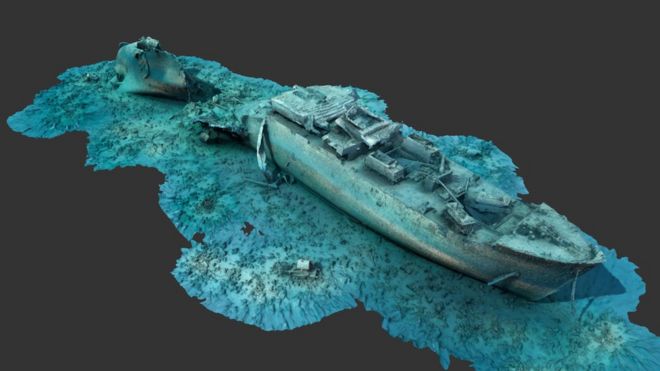 From BBC News

British merchant steam ship SS Thistlegorm was hit by a German bomber in 1941 and lies on the bed of the Red Sea off the coast of Egypt. The Thistlegorm Project, led by the University of Nottingham, could help to preserve its valuable remains. Director Dr Jon Henderson said the shipwreck deserved to be seen by the wider public.
A website has been launched to enable people to view the images. SS Thistlegorm was carrying trains, aircraft parts, trucks and motorbikes, and heading to Egypt to support the allied war effort when it was hit. Five Royal Navy gunners and four merchant sailors lost their lives.
The wreck has become one of the most famous dive sites in the world due to the clear water and military equipment still on board.
Dr Henderson, from the university's School of Archaeology, said: "The thing about underwater sites and the importance of underwater cultural heritage is that the only people who've ever seen it are divers. "However, we are now at a point where we have the technology to reconstruct these sites."