Tommy Thompson: Fugitive treasure hunter arrested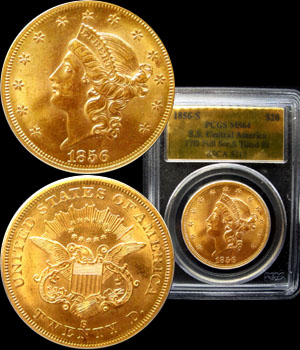 By Brian Entin - WPTV

A treasure hunter who allegedly cheated investors after recovering tens of millions of dollars' worth of gold from a shipwreck has been arrested in south Florida after years on the run.
Tommy Thompson was detained on Tuesday night (local time) at a Hilton hotel in Palm Beach County, said US Marshals Service spokesman Barry Golden said.
US marshals in Ohio said Thompson would be extradited in a matter of days, where he was charged in 2012 with criminal contempt for failing to appear in federal court to reveal the location of gold and funds from his treasure hunt.
Thompson was arrested with a woman, Alison Antekeier, who also has an outstanding arrest warrant in Ohio, according to Mr Golden.
They appeared to have been living in the hotel for about two years.
Thompson is a defendant in multiple federal and state civil lawsuits that accuse him of cheating investors who put money into his expedition, according to a criminal complaint in the southern district of Ohio that was unsealed on Wednesday.
Thompson used sonar and robotic technology to discover the shipwrecked SS Central America in a 1988 expedition.
The ship carried as much as 21 tons of gold from the California mines when it sank in 1857 off the coast of South Carolina.
More than 400 people drowned and the loss of the gold contributed to a US banking panic.
According to the criminal complaint, Thompson's company, Columbus Exploration, brought up gold coins and bars worth up to $US400 million. But previous reports have estimated the recovery at more than $US40 million.
In 2012, federal agents came close to tracking down Thompson and Antekeier in Vero Beach, Florida, where they had lived in a multimillion-dollar mansion under false names and had led a cash-only existence for at least eight years.
According to the criminal complaint they paid rent with damp bills that they had buried underground, and used 12 different cell phones to talk to Thompson's children and to lawyers.
Explorers continue to retrieve gold from the wreck of the Central America.
Tampa-based Odyssey Marine Exploration said last May that it had recovered some $US1.3 million of gold from the site after it was hired by the court-appointed receiver that took over Thompson's company during his legal battles with creditors and investors.
treasure shipwreck gold treasure hunter