Galle: A treasure trove of wrecked ships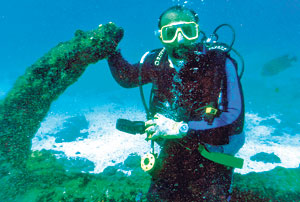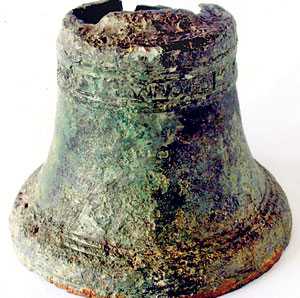 By Gamini Mahadura - The Sunday Times

Galle port with its splendid natural harbour was an important port in days of yore being reputed as a trade centre due to its location just 12 miles away from international sea routes.
Many sunken ships have been found here according to the UNESCO Pacific Zone's marine archaeological centre in Galle Fort.

There are as many as 26 places that need to be surveyed here which have a history dating back a hundred years.
Along the coast in the Galle and Ambalangoda areas more than 100 wrecks of ships are reported have been found already. According to divers it is a new world which is the happy breeding grounds for fish.

R K Somadasa de Silva of Hikkaduwa, a diver of repute had this to say on these findings.
"I have over 30 years experience as a diver having dived in seas off Germany and England. I have more than 5000 hours of diving experience and I run an international diving school at the Coral Sands Hotel in Hikkaduwa.
Some shipwrecks in the Galle area are over 500 years old and full of archaeological value.
Some organized groups use dynamite to get at treasures in ships sunk between Galle and Ambalangoda." Some steps have to be taken by marine archaeologists to save these treasures from vandals, he said.