Deep-sea treasures of Vietnam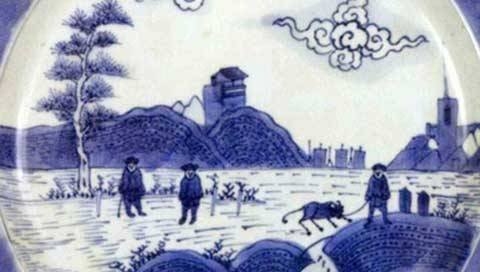 From Vietnam Net

The information on antiques in the sea always attracts the attention of antiques collectors and traders, as well as fishermen.
There were treasures worth of millions of USD found, making the hunt for antiques under the sea never end.
76,000 items including bottles, kettles, cups, plates, spoons, statues ... made of ceramic were brought from Vietnam to auction in Amsterdam, the Netherlands in 2007.
These are the artifacts that were excavated in 1998 and 1999 from an ancient sunken ship in Ca Mau waters. The antiques are defined to be produced in the Qing Dynasty, China, between 1662 - 1722.

Through the broker Unicom Corporation (USA), the auction of the huge number of antiques from the Ca Mau shipwreck was mandated to the Sotheby's International Auction Company. After the 3-day auction, the entire antiques were sold.
The number of antiques from Vietnam startled the world.

There were lots of antiques that were paid ten times more than expected: 69 plates and tea cups with the buffalo boy pattern were sold for 49,200 euros, 12 times higher than expected, or the set of 74 tea cups with the Chinese tent pattern was bought by a Russian for 31,200 euros, 10 times higher than the expected prize.
However, in the end, the 76,000 antiques only grossed $3.9 million.

After deduction of income tax in the Netherlands, the sum was only $3.25 million. That amount continued to decrease by 20 percent of the remuneration for the company to stand up for the auction – the Sotheby's and the cost of underwater archaeological excavations, preservation costs, etc.
Finally, the real figure was just $1.3 million.